WIN DINNER WITH A GOVERNOR!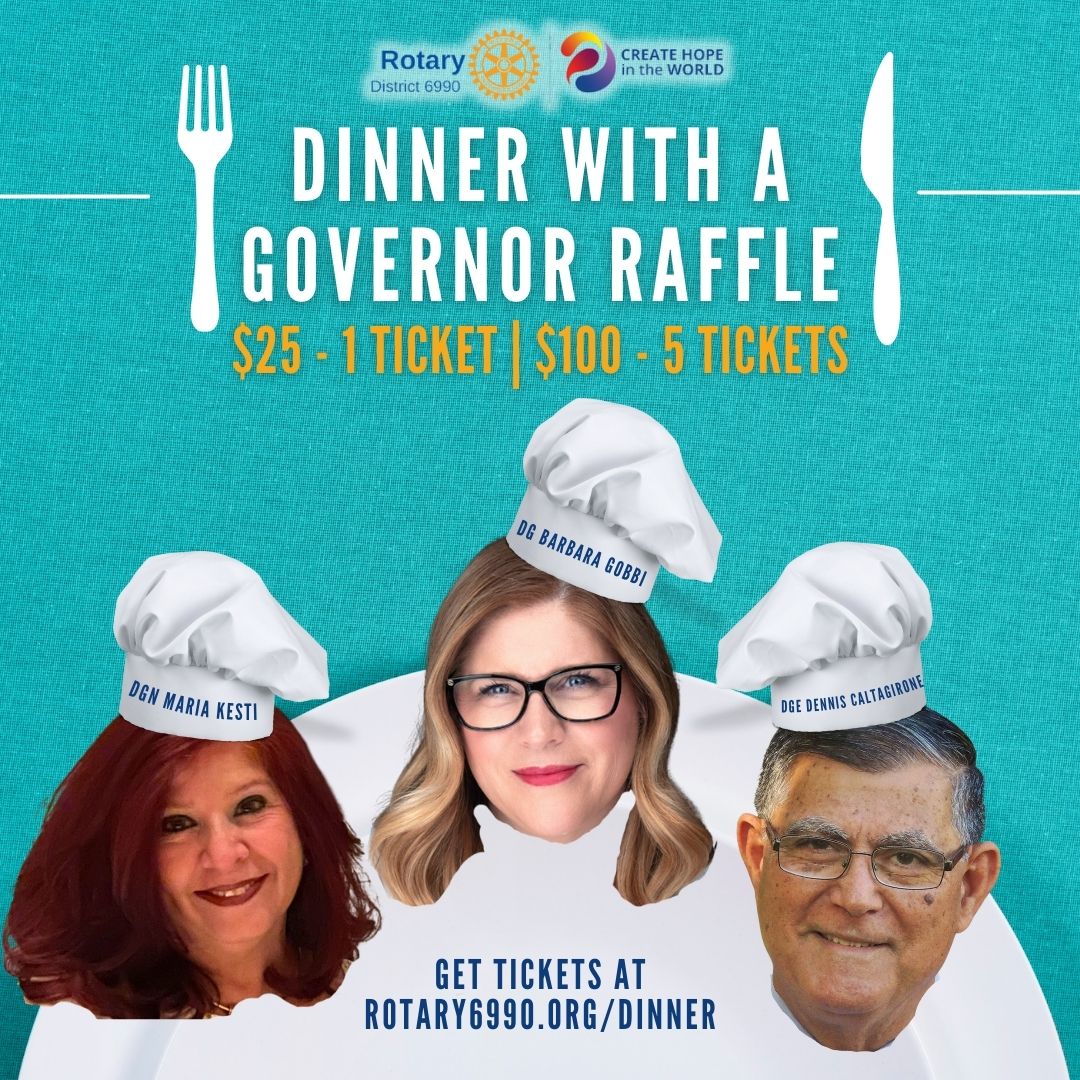 Buy your raffle tickets to win dinner with one of the District Governors! Tickets can be purchased online below to win a dinner hosted by one of the members of the District Governor Line:
DG Barbara Gobbi – Gourmet dinner for 4 cooked and served in her home
DGE Dennis Caltagirone – Italian dinner for 4 cooked and served in your home
DGN Maria Kesti – Catered dinner from Anacapri Italian Restaurant
Tickets will be onsale through November 30th and drawing will take place December 1st. Winners will be notified via email and/or phone and prizes must be redeemed prior to March 1, 2024.