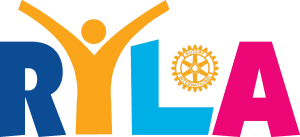 Rotary Youth Leadership Awards
January 26-28, 2024
Florida Sea Base- Islamorada, FL
                                     WHAT IS RYLA?                                                            
RYLA is a weekend experience for high school sophomores who are ready to discover and enhance their leadership and communication skills. Students participate in three days of interactive activities that include thought provoking, challenging and fun activities where they learn communication skills and teamwork, led by former RYLA students.
Registration is open to students who are currently high school sophomores.
Applicants will be selected by Rotary Clubs in District 6990 from the applications received. As we expect more applications than slots available, not every applicant will be selected to participate.  A list of alternates will be maintained in case of changes or cancellations.
Student Registration form- (Control Click)  RYLA Student Application
For more information contact us at District6990RYLA@gmail.com
Sparkie Folkers – RYLA Chair
Rolo Cuadrado – Conference Chair
How can your club be involved and engaged?
Include RYLA in your budget for Youth Services for 2023-2034. The $350 scholarship covers all expenses for each student including lodging, meals and all supplies. We recommend that each club sponsor 2-4 students. There are only 120 slots and are available on a first come/first serve paid basis.
Appoint a RYLA Representative who will serve as the contact between your club, your RYLA students and the RYLA Registrar. We will provide all you need to make this easy and rewarding.
Senior Counselor applications will be available in the fall for Rotarians interested in serving at the RYLA Conference in February. Senior Counselors are paired with a returning RYLA Junior Counselor to lead RYLA activities.
Appoint a Rotarian to the RYLA Committee to help with the planning and execution of the RYLA Conference weekend.
We look forward to your Club's support of RYLA 2024!